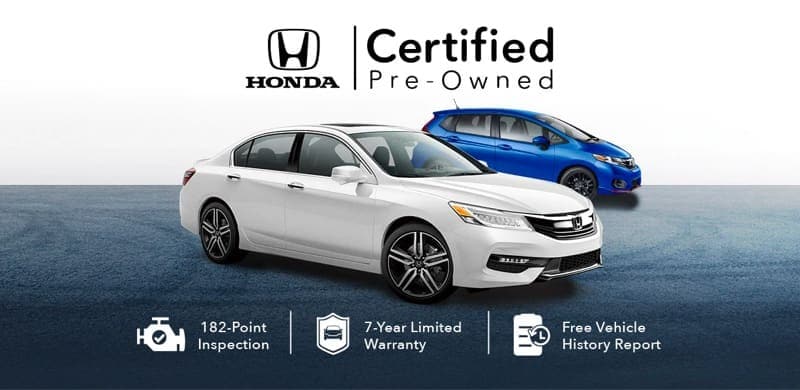 Pre-Owned Inventory
Save vs. New
Get on the road with a pre-owned vehicle today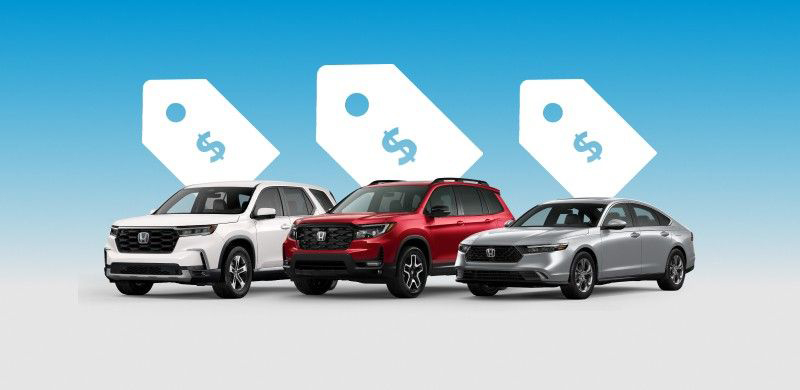 Honda Certified Used Vehicles
Guaranteed the best
The perfect vehicle for the perfect price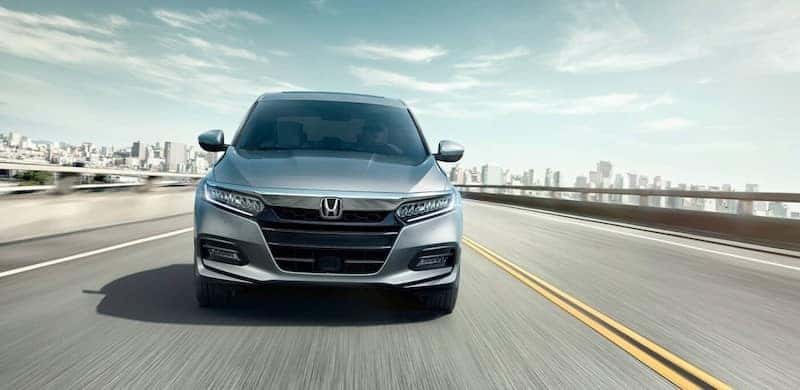 Current Pre-Owned Offers
Our monthly specials
We have some of the best deals
available!
We have some of the best deals available!
Current Offers
Our Reviews
The service area was very clean and I was taken as soon as I drove in. I was told I would be waiting approximately 45 minutes. This was true. The young lady that took my information was very courteous. I had a question and she gave me an answer right away.
Matt is excellent and thorough. He had the mechanic come out and talk with me to give me a better understanding of the vehicle's service needs and what we should get done and what could wait
personnel were very friendly and knowledgeable, service was exceptional and finished in a timely manner. I would recommend this dealership to all my friends and family
I have driven Hondas for over 1,000,000 miles. Kristen always does a great job of taking care of my problems. I will forever continue to use Causeway service for my Honda.
My battery died two times in three days when we started getting cold weather. I came in for routine service but declined a new battery because I thought I was covered with a free battery from AAA. I left and found out an hour later that AAA got rid of their battery replacement plan. I called Matt and he took me right back in and this was the day before Thanksgiving. THANK YOU!
I took my 2011 Honda Odyssey into causeway honda dealer for service. They staff are great, friendly, keep me updated on everything they find during the service, and always keep my 2 Honda vehicles running great
The service department is reliable and seems honest although sometimes pricey - my service person kris is dependable and someone I can talk to- been a customer for almost twenty years
We have taken our Hondas to Causeway's Service Center for almost a decade now and I cannot say enough nice things about their treatment of our vehicles and us! Kristin (our service leader) goes over and above everytime! Would NEVER hesitate to go there and the service has actually been a determining factor in our vehicle purchasing.
From the person who answers the phone, to the people who are your service reps when you get there, to the behind the scenes technicians, Causeway Honda know how to treat the people and the cars they service with Exceptional service. And I do not say this lightly----Each person I have dealt with, and I have gone to this business many years, are very supportive, helpful, knowledgeable, and kind. The seating area as is clean and comfortable and the coffee is delicious. If you are looking for an outstanding group of people and service for your car, Causeway Honda is the place to go.
Great experience working with Danielle. The process was easy, quick and comfortable. This dealership is the best, everyone is super friendly and helpful. Causeway Honda is the best Honda dealership i've dealt with to date.
I have been a loyal customer since I began getting my Honda Civic serviced at your location since 2018. When i meet your representative Ms. Kristin Falk, I was impressed with her ability to communicate the honest facts on my service requirements. I do not mind paying a premium for quality service to maintain my vehicle. I my opinion she is an outstanding employee that should be acknowledged for her quality service. i would hope that you would give her the recognition she deserves.
Rob Matthews was excellent in dealing with the purchase of my new car. Matt Cassidy, in the service department, is also excellent to deal with.
Very good experience I would recommend this dealership to others and plan to go back in the future . Adrian Garcia was very professional and very knowledgeable of the leasing process
Wow! What a great team at Causeway Honda! My salesperson Jack was friendly and knowledgeable. I never felt any pressure to purchase, and he answered all my questions. The person who went over the paperwork was so friendly and down to earth. Not what I've experienced from other dealers in the past. Finally since the purchase of my 2023 Honda CRV, I've been back to the parts department to purchase accessories. I wish I remembered the guy behind the counter's name, but he is great. I've called him twice and he always takes his time to answer my questions. When I went in to pick up my purchase, he remembered our conversation and truly seems to enjoy his job. Actually, I think that's what makes Causeway different from my other experiences at different dealerships. The entire atmosphere is happy and seems like one big family.
As long as I own a Honda I will be going to Causeway Honda. Everyone was very nice and helpful during my repairs, not to mention how fast and informative they where. Although I did not purchase my Honda there I would imagine my buying experience would be just as well. This is not the closest dealer to me but id highly recommend making the trip there.
Matt Cassidy kept us informed of what was needed and explained the cost. The service was excellently completed in a timely manner. I highly recommend the Causeway Honda in Manahawkin, NJ.
I love my Honda Touring CIvic. The leasing experience was a pleasure. My salesman Adrian Garcia was capable, friendly and efficient: very direct in approach. Took care of everything for me. Ryan Ehrhart in business management was the best person I have ever dealt with in that position: thoroughly explained everything, helpful in explaining extra coverages available, and extremely courteous.
My husband and I were interested in purchasing a new car and decided on a Honda HRV. Danielle Natale was our salesperson and walked us through everything step by step. She was there to answer questions, to help us with the new way you buy a car now. She was professional, patient and kind. We felt like family in her care, and she was wonderful to work with. The process went very smooth, and we are very happy with our car. I highly recommend Causeway Honda in Stafford TWP!
Dealership very clean, friendly and service department excellent. Waiting room is very clean and up to date. They keep you up to date on the services you requested and any recommended repairs.
Always a great experience at Causeway! We've been buying our vehicles and getting them serviced here for over a decade and will continue doing so. Their staff goes above and beyond to exceed our needs.
Purchased our 2nd vehicle in 3 years from Causeway Honda with Samantha as our salesperson. The whole process went smoothly and we are very satisfied with our purchase. Samantha was wonderful to work with both times.
Great service. Pulling in to drop off my car they already address me by my first name. Always amazing service there and genuine conversation. Love this dealership
Everyone was very knowledgeable and helpful when searching for a car! Narrowing down my search was actually easier than expected! The employees worked together as a team to make the process as simple and fast as possible! John was exceptionally kind and thorough with all of the details that led me to buy my new Elantra!
Kristin is a real asset to your organization. She's extremely knowledgeable, friendly, and very easy to work with. I would highly recommend her and your dealership to family and friends, which I actually have.
Excellent work by Matt C. and his staff. I work next door to the dealership, so Causeway Honda could not be more convenient for me.

Welcome to Causeway Honda
You can count on Causeway Honda in Manahwkin, NJ
Shopping for your next new or used Honda is sure to be a fun experience when you visit Causeway Honda in Manahawkin, New Jersey. Dave Wintrode founded Causeway Honda in 2002, and the Causeway Family of Dealerships has been family-owned and operated since 1969. Since then, the dealership business has grown, and customers are coming back to us and recommending us to their friends.
Dedication to Honda Auto Service
We are dedicated to helping and serving our customers to the best of our ability. We offer a wide range of high-quality Honda vehicles to meet your requirements and budget. We have a highly professional and very friendly team of sales managers, technicians, finance managers, and a customer support team to make your car buying experience at Causeway Honda the best. Our staff is always there to answer your inquiries promptly, and we are always prepared to do business with you. We thank our community and support local charities and organizations, including Ocean County College and Fulfill Foodbank.
New & Used Honda Cars for Sale
Causeway has become one of the best used car dealerships in Manahawkin, NJ, car shoppers trust for their next vehicle. We have a large inventory of new and used Honda vehicles for sale. The highest volume models at our Manahawkin Honda dealership are the HR-V, the Pilot, the CR-V, the Accord, and the Civic. You will also find many other Honda vehicles including the Ridgeline, the Odyssey, the Fit, and the Clarity Plug-in Hybrid. Our inventory includes almost 200 Honda for sale, and we offer discounts. You will always find a wide range of quality used cars for sale. Be sure to check out our latest Honda prices and current offers. We also have great offers on Honda CR-V prices, Honda CR-V prices & Honda Accord prices.
You can count on Causeway Honda Service Center for everything Honda-related, from regular appointments to major repairs. We have Honda Factory Training Certified technicians who can fix every type of fault in your vehicle. At our Honda dealership, we will use the latest technology and precise analysis to repair your car. Save on your next service appointment with our new Honda service coupons.
Our Honda Parts Center maintains a large inventory of all auto parts, so our customers don't have to go elsewhere. Our knowledgeable staff is always prepared to answer your inquiries. If it is unavailable, our team can order it for you promptly. Causeway Honda was awarded the Council of Excellence Service and Parts Award for outstanding service.
Honda Auto Finance Department
Our Honda finance department will exceed your expectations when you purchase a car from us. Our finance managers are very friendly, working with people in Manahawkin, Barnegat, and Waretown. Our specialty is the Fresh Start Credit Program, which is why we strive to find the right finance program at the most competitive pricing. Long Beach Island and Tuckerton residents have also reached out to us for car financing. We ensure customer satisfaction because we know car financing is the biggest challenge for most of our clients.
Visit our car dealership today to buy your favorite Honda vehicle. Causeway Honda is located on 457 Route 72, Manahawkin, NJ. We operate from 9 a.m to 8 p.m., Monday to Saturday.
Get Directions To Causeway Honda