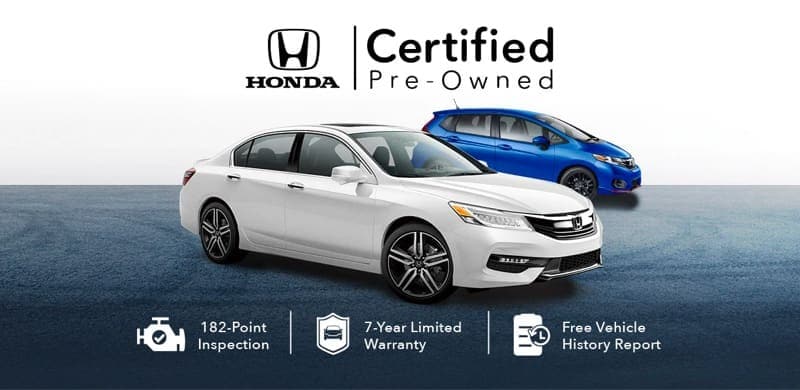 Pre-Owned Inventory
Save vs. New
Get on the road with a pre-owned vehicle today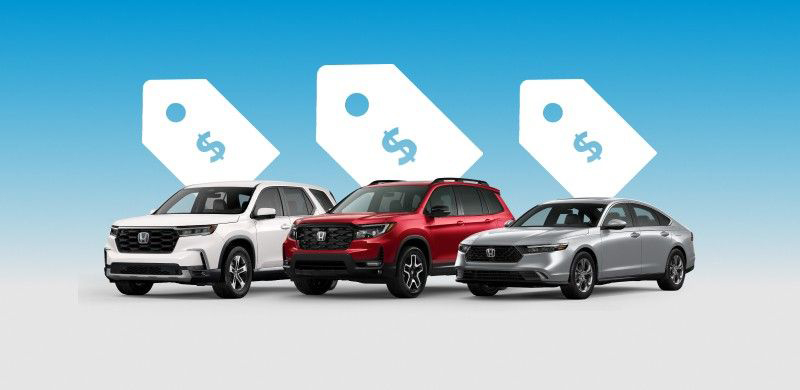 Honda Certified Used Vehicles
Guaranteed the best
The perfect vehicle for the perfect price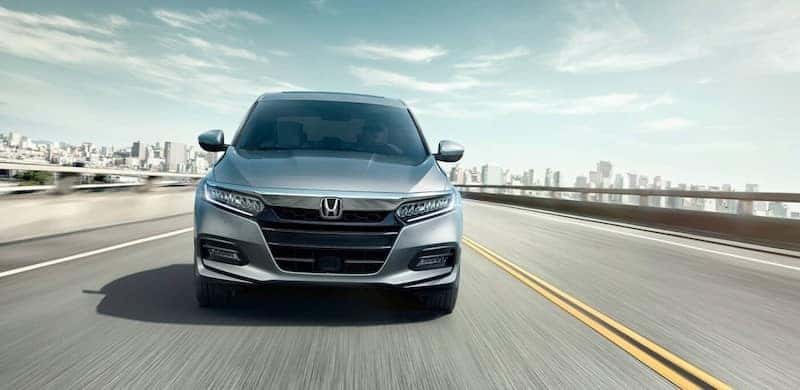 Current Pre-Owned Offers
Our monthly specials
We have some of the best deals
available!
We have some of the best deals available!
Current Offers
Our Reviews
Fantastic experience with very transparent pricing. Causeway offered a very good offer for my trade-in and sold me a CRV at MSRP. From the time I arrived, we agreed to a price in less than 15 minutes. Was a pleasure working with Adrian and will go to him again in the future.
Found the specific model and color combination we were looking for at Causeway via on-line search. We live about an hour away from the dealer, so I called to talk to a sales person. Rob Papciak not only worked with me to get a good price, but we did all of the work over the phone or via text and email, they filled out all the paperwork for me in advance and Rob personally delivered the car (and the paperwork) to my home. Easiest car purchase I have ever done, and Rob couldn't have been easier to work with - he kept me in the loop on every step of the way. Looking for a second car now, and have given Rob (and Causeway) the greenlight to do another deal, given the ease of the transaction. I'd give 6 starts if I could.
I drove 1hr 1/2 Just to have my oil changed, brake and transmission fluid change. Very reasonable pricing. Service is beyond exceptional. Courtesy is phenomenal. Was able to get it all done, Highly recommend Causeway Honda Service to all my friends/family and neighbors! Thank you Amanda Goglia (Service Advisor)
Worked with Kristin today on my service. She was absolutely a pleasure to work with. Both her guidance and professionalism are absolutely outstanding. I always look forward to working with her every time I bring my CR-V in for service. Thank you once again Kristin for your great work.
Worked with Matt today on my service. He was absolutely a pleasure to work with. His guidance and professionalism is second to none. I look forward to working with Matt the next time bring my car in for service.
Dylan Sloan is one of the most knowledgeable sales consultant in Causeway Honda, he demonstrates care for his customers at anytime & helps to find answers when buying, leasing of financing. He showed me his passion to help me buying cars for the past few years. Thank you for all your help
Sean is a great salesman ! Friendly and courteous care! Made process of buying car so easy! Highly recommend you go to him and buy your next car!
Rob Matthews was our sales consultant at Causeway Honda and he was excellent! He took his time to explain in detail the process of purchasing a car. After spending a great deal of time explaining the workings of all the cars parts and electronics (which we are not familiar with), Rob told us not to hesitate to come back or call if we have any problems. Kristen Falk is the service dept. is also wonderful and always a great help. Great experience all around from start to finish!
I was very happy with the dealership. They were friendly, responsive, and patient. My sales consultant, Sean, was excellent. He answered all of my questions and was very helpful.
Everyone at the dealership is so friendly, nice, and super helpful! They answered any questions I had when I leased a new car and they made sure I knew everything I needed to know. I had a great experience, thank you Sean!
great people no pressure from sales person would recommend to any one very knowledgeable answers all question asked will be back for service as needed
Came to Causeway Honda for looking for a Honda Minivan. As soon as we walked in door met Matt Clark. Greeted us with smile He asked us what we were looking for and our plans. From start to finish of buying process he was helpful , patient and not pressuring like many salesman We have had before . . My wife and I were pleasantly surprised
The team at Causeway Honda are very knowledgeable. They are not pushy and they respectful of their potential customers. It is clear that this dealership is first class, it knows how to treat its customers and it employs staff that are very mindful of providing a good experience. I would highly recommend this dealership and my salesman, Luis Caro. Also, the finance staff are very knowledgeable, pleasant and easy to work with.
Car shopping can be nerve racking and intimidating. My experiences at causeway have always been easy, truthful and friendly. So grateful for everyones help there.
I was greeted by Michael P . Michael was extremely professional asked about my trade in and my interests then worked with me alongside Freddy Bauta to get the deal done . Tom at the finance and insurance desk walked me through my options rather than just throwing on a bunch of stuff I wouldn't necessarily use . Much appreciated experience this hectic time of year . Merry Christmas to Michael , Freddy and Tom and much success in 2019 . God bless you and your families .
Just bought a new car from here, Sean was very helpful and couldn't be easier to work with. Best experience I have had. Will definitely go back if I need another car
Rob Matthews made the difference! Very easy to communicate with. Had our best interest at heart. Smooth transaction. I would recommend Rob to interested friends.
We have been leasing/purchasing cars from Causeway Honda for quite a few years now and have always been satisfied with their customer service. They treat us like family and everyone is always friendly and very attentive to our needs. We recently went in to see Deirdre Lipowski with our lease end CRV and came home with a beautiful HRV. Freddy Baute in the finance department always works towards our best interests as well. Highly recommend this dealership from the sales department to their service department.
I came in for an oil change and tire rotation on my leased Honda crosstour and to meet with your Deirdre Lipowski. Deirdre was a delight to work with, she knows what she is doing, a 10 for the day. We talked about my end of lease desires.In short order she was showing me cars of interest.We started with a black car that seemed to have every thing that I wanted. I told Deirdre that I saw a red honda accord sport on the floor that I liked. We started to zero in on this car. Deirdre was working with one of your sales managers. Sorry I don't recall his name but I will give him a 10 for his diligence in trying to obtain the car that I wanted. The car we were looking at did not have Sirius XM. It did not take your sales manager to locate a red accord that had the features I wanted. The next day Deirdre delivered the new car to me, we completed the paper work and went over some of the features of the car. Must ask Deirdre for the name of the sales manager that helped us as I think he deserves a 10. It was a pleasure doing business with both of them.
had a very good experience will recommend to family & friends Great service great salesman car was nicely cleaned up good experience with the deal Thanks so much Charles Thompson
Every other time that I have purchased a car I never felt like I was getting the best deal or that the sales person was being completely honest until now!!!! Working with Deirdre at Causeway Honda was spectacular. She explained everything to us in detail and answered every single question that we had. She knows what she is doing!!! I highly recommend the you ask for Deirdre when you go there. I promise you she will give you the best deal possible.
Deirdre and Kevin both worked hard to consider our special needs. Greatly appreciated. Helpful and considerate. Pleasure doing business with both of them. Glad we returned as customers.
Causeway Honda is awesome. Sean was great. Had things ready to go when I arrived at the dealership. Have purchased a few new cars in the past and I must say this was hands down was the best experience I have had. Thanks to the entire team for your help. Will defiantly be back. Special thanks to Don for his help
My family and I have been causeway customers for over 10 years now. I will not go to another dealer as long as Deirdre, Kona and Corey are there! Love love love the customer service Deirdre provides. Thank you again for the great deal on our floor model HRV!
I worked with Deirdre. I greatly appreciate the effort she made to get me to a car that was a good fit for me. She paid much attention to what did and didn't work for me as I tried out several models throughout the car buying process, Deirdre never made it seem like it was a problem when something she was showing me didn't work for me. I'm now in my new Honda and very happy with it. THANKS, DEIRDRE!

Welcome to Causeway Honda
You can count on Causeway Honda in Manahwkin, NJ
Shopping for your next new or used Honda is sure to be a fun experience when you visit Causeway Honda in Manahawkin, New Jersey. Dave Wintrode founded Causeway Honda in 2002, and the Causeway Family of Dealerships has been family-owned and operated since 1969. Since then, the dealership business has grown, and customers are coming back to us and recommending us to their friends.
Dedication to Honda Auto Service
We are dedicated to helping and serving our customers to the best of our ability. We offer a wide range of high-quality Honda vehicles to meet your requirements and budget. We have a highly professional and very friendly team of sales managers, technicians, finance managers, and a customer support team to make your car buying experience at Causeway Honda the best. Our staff is always there to answer your inquiries promptly, and we are always prepared to do business with you. We thank our community and support local charities and organizations, including Ocean County College and Fulfill Foodbank.
New & Used Honda Cars for Sale
Causeway has become one of the best used car dealerships in Manahawkin, NJ, car shoppers trust for their next vehicle. We have a large inventory of new and used Honda vehicles for sale. The highest volume models at our Manahawkin Honda dealership are the HR-V, the Pilot, the CR-V, the Accord, and the Civic. You will also find many other Honda vehicles including the Ridgeline, the Odyssey, and the Passport. Our inventory includes almost 200 Honda for sale, and we offer discounts. You will always find a wide range of quality used cars for sale. Be sure to check out our latest Honda prices and current offers. We also have great offers on Honda CR-V prices, Honda CR-V prices & Honda Accord prices.
You can count on Causeway Honda Service Center for everything Honda-related, from regular appointments to major repairs. We have Honda Factory Training Certified technicians who can fix every type of fault in your vehicle. At our Honda dealership, we will use the latest technology and precise analysis to repair your car. Save on your next service appointment with our new Honda service coupons.
Our Honda Parts Center maintains a large inventory of all auto parts, so our customers don't have to go elsewhere. Our knowledgeable staff is always prepared to answer your inquiries. If it is unavailable, our team can order it for you promptly. Causeway Honda was awarded the Council of Excellence Service and Parts Award for outstanding service.
Honda Auto Finance Department
Our Honda finance department will exceed your expectations when you purchase a car from us. Our finance managers are very friendly, working with people in Manahawkin, Barnegat, and Waretown. Our specialty is the Fresh Start Credit Program, which is why we strive to find the right finance program at the most competitive pricing. Long Beach Island and Tuckerton residents have also reached out to us for car financing. We ensure customer satisfaction because we know car financing is the biggest challenge for most of our clients.
Visit our car dealership today to buy your favorite Honda vehicle. Causeway Honda is located on 457 Route 72, Manahawkin, NJ. We operate from 9 a.m to 8 p.m., Monday to Saturday.
Get Directions To Causeway Honda